Froggo and Spood [Game Boy Showdown 2023]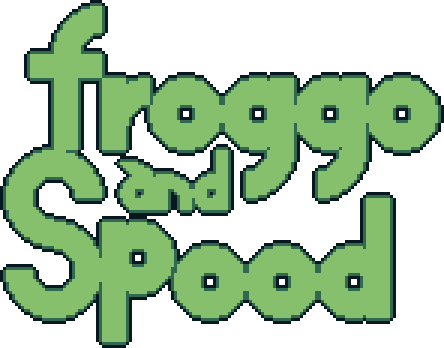 "Giant tarantulas keep tiny frogs as pets.
Insects will eat the burrowing tarantulas'
eggs - so the spiders protect the frogs
from predators, and in return the frogs
eat the insects."
As Froggo, protect Spood's eggs from 25 waves of insects!
Don't get comfy: after so many waves the insects get a speed boost...!
Multiple endings...!
Browser Controls:
Arrow Keys/WASD: Movement
Control/F: Next Screen/Eat
ROM Controls:
Directional Button: Movement
A: Next Screen/Eat
Made in GB Studio for Game Boy Showdown 2023. The theme was "friendly" 🐸❤🕷
All assets are made by me, except for Tronimal's Game Boy Showdown Logo Screen, and the original post and meme which inspired the project, although I've no idea who to credit for that one... 😬
I've tested the game enough to confirm it can absolutely be played to completion, although it has crashed a few times along the way, and I haven't had chance to take a deep dive and solve that one yet - it seemed to happen most regularly whenever Froggo tried to eat a bug from any direction other than the left or right.
There's not a lot of sound in the game at the moment. There's a sound for Froggo's leaps and tongue lashing, and so far that's it. It's been a tiring week... 😌
Finally, you're going to notice the waves - such as they are - always move in the same formation: top-left first, then top-right, then bottom-left and finally bottom-right. Short version: I'm essentially using the test version of the "scene manager" script in this build. I have already thought of ways to add variety to enemy formations, but that'll have to wait for a post-jam update...
If you like what I'm doing and want to help me make more of it, consider becoming a supporter on Patreon.
Thanks for looking!
Download
Click download now to get access to the following files:
F&S_jam_version.gb
256 kB
F&S_jam_version.pocket
256 kB